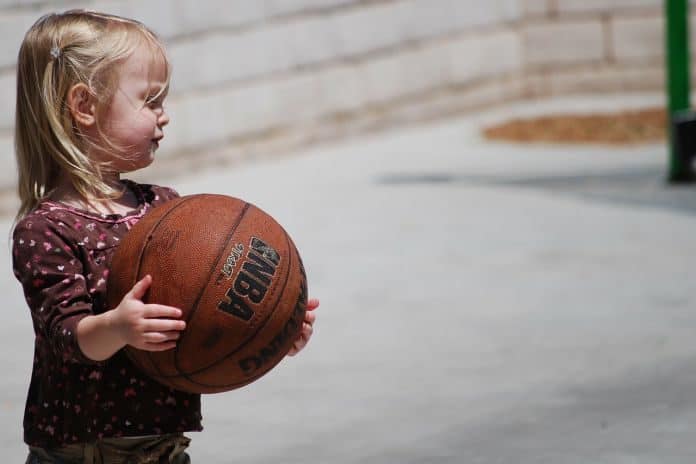 The Best Toddler Basketball Hoop For Kids
The best toddler basketball hoop for kids should offer a FUN introduction to the sport of basketball.
We are going to recommend some kids basketball hoops suitable for toddlers and some Larger hoops up to regulation height for older kids.
Toddlers don't need to know the rules they just want to learn and play and have a fun time. As they grow into bigger kids they'll start to progress to training drills, slam dunks and dribbling the ball.
In order for a child to progress and love the game of basketball, making sure the game is accessible and easy for toddlers to get involved in from a young age is highly important.
We have created a list of the best hoops suitable for children that we could find starting from 2 feet high and reaching up to 10 feet. The larger hoops are for older kids who need a greater challenge in order to improve their skills and have fun with friends.
---
–Top 10 Choices –
---
Basketball goals for sale – Important things to consider before purchasing the best toddler basketball hoop for kids.
Make sure you consider the height of the product and ensure it will be suitable for your child. Be sure to choose an adjustable hoop for kids who might outgrow a smaller one.
This is a fun sport for all the family to get involved in but throwing balls around the house can become dangerous if ornaments and other objects are placed nearby to the hoop.
Some people refer to these products as a toddler basketball goal however we prefer hoop or basket
A court offers a lot of space to run around and throw and slam the ball firmly. In your home or garden care has to be taken to ensure things don't get broken when an air ball goes flying past the goal or a bank shot deflects in the wrong direction or further than expected.
Basketball Hoop height
The regulation height in the NBA and WBNA is 10 feet high. However at one point they were considering raising the height to 12ft high because of taller players. This article is an interesting read about the possibility that the hoop rim height could have been higher.
The products we have reviewed range in height from 2 foot up to the maximum regulation 10 foot height. Choosing the right hight is made easy with many of the products having adjustable hoops that can move between several different heights for maximum adjustablity and choice that works best for your kids.
Justification
When a toddler starts playing basketball, it isn't because they love to watch the NBA. Instead it is a chance for them to have lots of fun while learning to improve coordination skills and throw balls using hand eye coordination. Coordinating the hands and eyes comes naturally but needs to be developed through consistent practice and hands on experience.
Toddlers love to laugh and try new exciting activities. When they manage to complete a new task or acquire new skills, they feel a significant sense of achievement and happiness
When kids start to reach the age of 6 or 7 they can begin to learn to dribble the ball properly.  It is important to learn to grip the ball correctly, using appropriate stance and balance in order to learn good form and follow through when shooting at the hoop.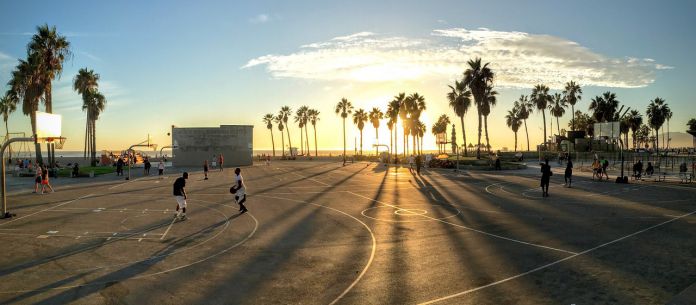 If your kids love to play sports check out our sports page
Active kids might also like our Indoor monkey bars 
Check out our best toddler bath toys article, gymnastics bars , kiddie pools and kids water play tables