Leotards are one of the most important items you will buy for your children when they start taking part in gymnastics. Whether they are looking for that special Christmas gymnastics leotard or a girls leotard from one of the best leotard brands there are a lot of products to choose from in all different fun colours and designs that you can buy for a reasonable price. I'm going to show you some of my favourite designs to help you choose a leotard the gymnasts in your life will enjoy and feel comfortable wearing to gym class. If you are in a hurry check out the leotards in the table below.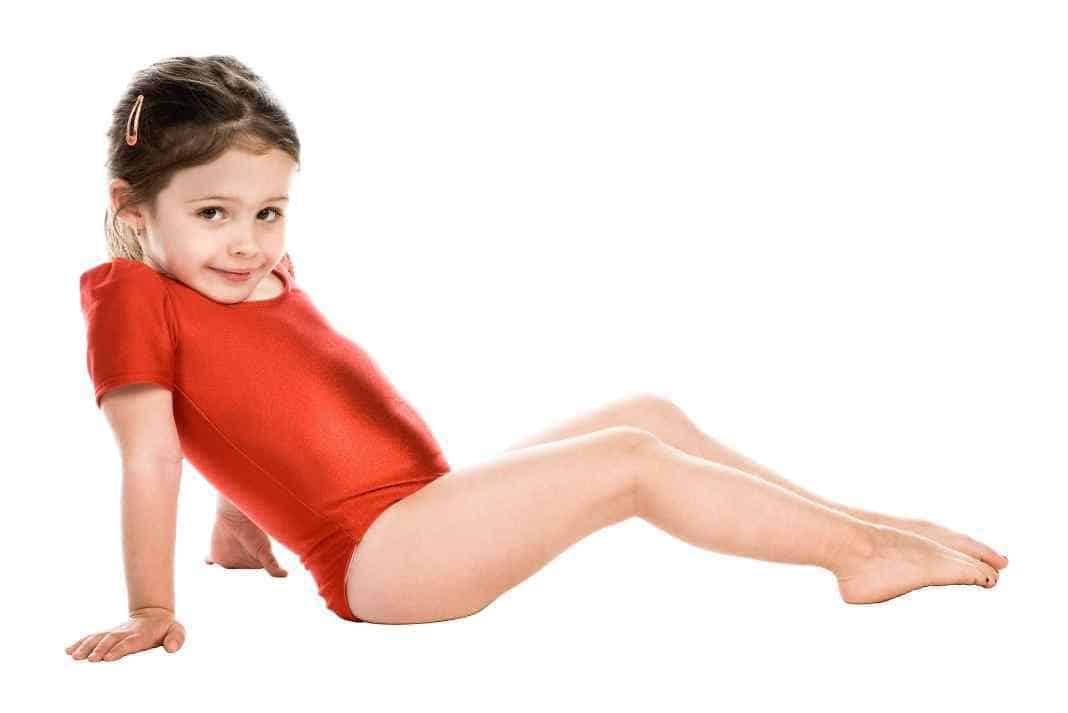 Gymnastics Leotards for girls comparison table
Product Image
Beautiful Christmas Design
Festive Santa Leotard
US Gymnastics Brand
Beautiful Christmas Design
Product Image
Festive Santa Leotard
Product Image
US Gymnastics Brand
Product Image
Christmas Gymnastics leotards
The holiday season is here and as we begin to feel festive it's nice to wear something festive to your gymnastics class as well. I'm going to show you some fun snowflake leotards, Santa leotards and Christmas themed leotards from some popular leotard brands. I hope you'll enjoy wearing this selection of holiday season leotards.
TFJH E snowflake leotard
Click the image to view on Amazon
What better way to celebrate Christmas than to give your children a beautiful and festive snowflake leotard. The weather is getting colder and all those Christmas lights, sparkles, stars and glitter really warm up your day, so why not warm up your gymnastics practice too. This one piece design leotard from TFJH has a really unique and interesting pattern on both the front and back. The polyestene and elasthane fabric is also really stretchy and moves with your body when you are moving without restricting any movements. This is one of my favourite Christmas leotards because I love the wintry snowflakes and wavy blue and white line patterns.
---
Sanqiyuan Santa Leotard
Click the image to view on Amazon
This Santa leotard is so cute. The long sleeve design is perfect for winter practice when the gym gets a little bit colder. You'll love seeing your girls perform in either the black or blue Santa leotard. I love the sparkly black material most because it looks great with the Santa, snowman, gingerbread man, snowflakes, stars, Christmas trees and candy canes on it. You can't get more Christmassy than this leotard and it's cheap too.
---
My favourite girls gymnastics leotards
Here is a selection of my favourite leotards for girls to wear to gymnastics.
GK Leotards – Glitz & Glam Gymnastics Leotard
Click the image to view current price on Amazon
Elite Sportswear owned GK have designed and created a wonderful selection of Gymnastics Leotards. The glitz and glam leotard comes in two different colour designs that fade from blue to black or pink to purple. We love the rhinestone print design with the simple elegant lines and fun appealing sparkles. Real rhinestones can end up falling off or press against your skin when on gymnastics apparatus so the print design on this leotard is  a practical choice.
The fabrics are soft against your skin and made of good quality materials that hug you comfortably and don't ride up as you perform gymnastics. Gk leotards are worn by the USA gymnastics team and have established themselves as the most popular brand for  gymnasts looking for the best gymnastics leotard.
---
BAOHULU Girls Gymnastics Leotard
Click the image to view on Amazon
BAOHULU's gymnastics leotard is beautifully crafted using diamond rhinestone elegant curved patterns that girls love. We think the design is a little tribal and the combination of blues are aquatic and blend nicely. If you are looking for a true to fit comfortable and soft fabric that doesn't irritate your skin, the BAOHULU gymnastics leotard is a wonderful option.
---
Lizatards Different Tank Leotard
Click image to view on Amazon
Lizatards name comes from some fun word play with the founders name Liz. This small family owned company specialise in creating unique and interesting leotard designs. We have had so much fun seeing girls smile at all the creative designs that are available. Choose from one of the following exciting designs.
Digital Butterfly
Click image to view on Amazon
Polka Dot Donut
Click image to view on Amazon
Star Pop Purple
Click image to view on Amazon
The first design is more suitable for competition where clothing requirements are strict but the other designs are so much fun to wear when practising at the gym or on your home gymnastics equipment. Lizatards gymnastics leos are made using 80% nylon and 20% spandex which means they stretch, fit your body and are a great piece of active wear that move with your body while you are having fun performing gymnastics.
---
Madsportsstuff Leotard
Click the image to view on Amazon
Madsportsstuff have designed some of the maddest gymnastics leotards we have ever seen. Even though the designs are a little bit crazy, they stand out and are fun for kids to wear.
Click the image to view on Amazon
Expect all the kids to be dazzled and amazed by these unique and exciting designs. Each design is cut with a keyhole cut on the back of the garment and a modest cut on the leg to more comfortably fit an active gymnast.
Click image to view on Amazon
All the girls had a lot of difficulty choosing which leo they liked the best because they are all very pretty and sparkling. Madsportsstuff have used quality spandex that is flexible and holds enough stretch so you can be sure of a comfortable irritation free fit.
When moving around performing handstands, back handsprings and holding your weight on a kip bar, your outfit is going through a lot of different motions. Gymnasts often complain about the leo rubbing against their skin of itching, but the soft fabrics Madsportsstuff have used are comfortable and shouldn't cause any discomfort. They also product some strong gloves.
---
Alpha Factor Leotards
No products found.
Click the image above to view on Amazon
The Alpha factor elegance leotard is one of the highest quality professional looking designs of leotard we have seen. Your gymnasts will feel like Olympic champions wearing these high quality designs. In the gymnastics clothing world, Alpha factor have made a name for themselves as being a professional brand used by elite gymnasts and Olympic champions around the world.
Former Olympic champion Shannon Miller supports the brand with her own exclusive collections and we love the quality designs that are modest and look beautiful. If you want your gymnasts to look and feel like world champions then Alpha Factor are the goto leotard brand. The materials are durable, comfortable and easy to put on with the pull on closure.
No products found.
Click image to view on Amazon
---
Gymnastics leotards brands list
There are a lot of different gymnastics brands who design and produce hundreds, if not thousands of wonderful, fun, colourful and unique styles of leotard. Here are a few of the most popular leotard brands.
GK Elite – Gk elite create some of the most popular competition leotards. This brand has a reputation worldwide and they produce clothing used by elite athletes at the Olympics and other elite competitions.
---
How to choose Toddler Gymnastics leotards
Most Leotards come in a selection of sizes that often range from toddlers gymnastics leotards to teenagers leotards. Be sure to check the sizing chart and make sure the design is fun and comfortable for toddlers to wear. Toddlers grow fast so buying at least one size larger than their current size is a good idea. Thankfully leotards for toddlers are really cheap and most of the fun designs above come in smaller sizes.
What are rhythmic gymnastics leotards
Rhythmic gymnastics leotards are often the same as regular gymnastics leotards. Rhythmic gymnasts often like to wear elaborate and fun leotards so make sure you choose an exciting design. Certain brands have designs specifically for rhythmic gymnastics so keep an eye out for these.
How to find cheap gymnastics leotards
There are so many gymnastics leotards brands to choose from that you will definitely be able to find a cheap option that is within your budget. A cheap gymnastics leotard doesn't have to be low quality. Read our reviews and look out for sales and you'll find the perfect budget leotard in no time at all. Because the materials are often quite lightweight, even the most expensive leotards are much cheaper than most other sports clothing.
FAQ –
I wanted to answer some of your questions about leotards to try and help you understand why gymnasts where leotards and what the best leotards are.
What are the best gymnastics leotards?
The best gymnastics leotards are made by GK elite. Even though there are a lot of different leotard brands, Gk elite are often seen as being the best because they are worn by the US gymnastics team. Gk elite have produced a range of beautiful and well designed leotards that use good quality materials and they often produce designs inspired by or named after Olympic gymnasts. Baohulu are another popular brand in gymnastics and their range of leotards are of a similar high quality like Gk elite.
Where can i find great gymnastics leotards?
You can find gymnastics leotards for sale in a lot of places. Most gymnasts and gymnastics parents buy their leotards online. There are a number of websites selling leotards, including Amazon and the GK elite website. Have a search until you find a store that sells the design and size of leotard that is suitable for you or your children. If you can't find any you like online then consider trying a local sports store or gymnastics retailer.
Product Image
Beautiful Christmas Design
Festive Santa Leotard
US Gymnastics Brand
Beautiful Christmas Design
Product Image
Festive Santa Leotard
Product Image
US Gymnastics Brand
Product Image