Step 2 have brought happiness, fun and a sparkle into the eyes of most children at some time in their childhood. With so many amazing toys to choose from there is a toy every child will love and a toy someone will enjoy as a beautiful and special gift this holiday season.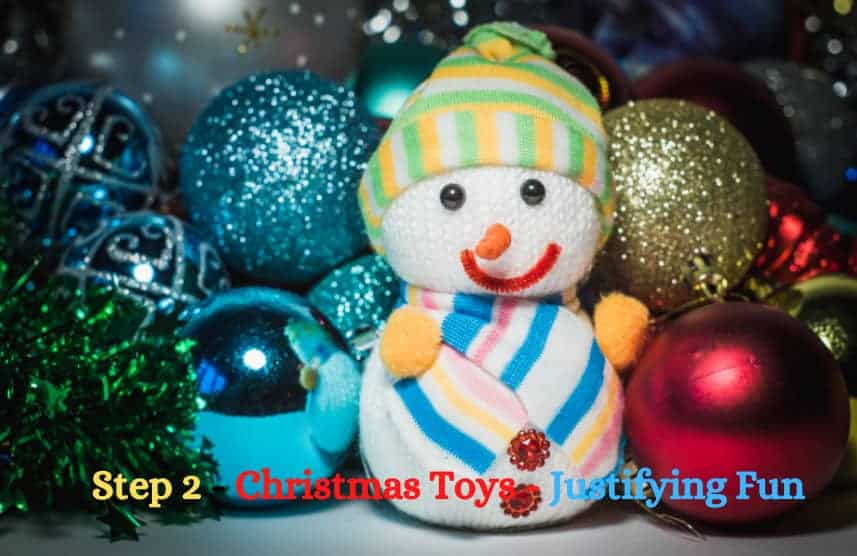 Now it's almost Christmas time, Step 2 are selling their popular Christmas toys that mix all the well designed fun of their regular toys with a handful of magical Christmas spirit. I want to show you the whole step 2 range of Christmas toys so you can start to feel a little Christmas spirit and see if you think any of these toys might brighten up your child's Christmas a little.
Product image
Interactive Christmas tree
Click to view product on Amazon
Interactive Christmas tree
Product image
Click to view product on Amazon
Step 2 My First Christmas Tree
Click the image to view this product on Amazon
Bring the holiday spirits to life by getting your little one decorate their very own Christmas tree! The perfect festive gift for your little one with all the Christmas spirits intact, the step 2 My first Christmas tree brings the tree decorating experience to your child without any breakable ornaments or sharp tree branches and twigs. 
Your child can have their own decorating experience without the hassle of the ornaments breaking. This 33 inch tall Christmas tree colourful and cute tree comes with a tree skirt base that has built in storage to easily pack up after play time. What I love the most about the base is that a mini train set runs around it with cute, red green and white carriages so kids can push them around their very own Christmas tree.
This included train set will keep your kids busy whilst waiting for Santa! To add more to the festive appeal, there's also a star topper that will certainly get your kids excited. This durable resin tree can hold up for multiple years, so your kid will have their own beloved Christmas tree every year! The whole set comes with resin tree branches and a tree skirt, 8 colourful ornaments, 4 of these are clear and interactive ornaments and there is a three piece train set with a shiny star topper.
All pieces are made with curved edges and smooth finishing making them safe for kids of all ages.  What better way to let your kids help put up decorations than to let them do so on their own mini tree. This is great practice for when they want to hep you with your real decorations, with all this experience it will be even more fun.
---
Step 2 My First Gingerbread House
No products found.
Click the image to view this product on Amazon
Nothing screams Christmas more than a gingerbread house, and what better way to kindle the holiday spirit than building a gingerbread house with your little one without the mess?. The Step 2 My First Gingerbread House is the perfect toy to lighten up the holiday spirits and form a tradition for years to come.
With its interactive features and beautiful accessories, the Step 2 My first Gingerbread House is a favourite for kids of all ages. There is a mini gingerbread man included who looks so happy and very realistic. You are going to have to buy your children a real gingerbread man or an edible gingerbread house to go along with this toy because it looks so colourful and tasty you'll want to eat it.
The whole play set comes with adorable gum drops, peppermints, frosting swirls, candy canes and so much more! To add to its charm, the holiday wreath at the front of the gingerbread house lights up and plays all the classic Christmas melodies for you to sing along to. This toy is made with curved edges making it perfectly safe for your kids, and it promotes critical thinking while assisting in the development of your baby's eye-hand coordination.
This toy will be the perfect outlet for your child to let their creativity go wild while embracing the most wonderful Christmas spirit. You can even use some creative skills to mix and match the different coloured gum drop designs on the roof. Make the gingerbread house as crazy, colourful and creative as you desire.
---
Step 2 My First Snowman 
No products found.
Click the image to view this product on Amazon
Get in the winter spirit all year round and bring the snowman indoors for your little one with Step 2 My first Snowman! The Step 2 My First Snowman allows your little on to have an interactive experience with their snowman.
From changing the accessories to changing the silly expressions, this toy promotes critical thinking and creative skills for your child while keep them highly entertained.  This little snowman could be a fun addition to your seasonal decor and reimburse the holiday joy for all your family.
Alongside its versatile faces, the snowman's hat lights up and play festive tunes for you all day long! The accessories included within the box are the snowman body, the head, hat alongside 15 pieces of additional accessories that are all designed to be chunky and soft so your toddler can play with it safely.  This indoors snowman will definitely bring nothing but warm smiles and laughter filled play time for your little one this Christmas!
---
Step 2 Christmas Train
Click the image to view this product on Amazon
Step 2 have perfected the art of making a whole range of exciting kids toys that are simple, safe and a lot of fun. Having already created a Christmas snowman, tree and gingerbread house, what better way to let your children have fun at Christmas than to mix the excitement of Christmas with this fun my first holiday train and track.
The green red and white train carriages are coloured this way to look Christmas with the red, green and white colours we associates with Christmas trees and other Christmas festivities. If you choose this set you'll get a 12 piece track and the 3 train carriages. I really like the circular track because toddlers can sit in the centre and move the train around them without having to crawl a long distance.
You could even place a real tree or the step 2 my first Christmas tree and step 2 gingerbread house in the centre of the track and have the train move around them. Toddlers will use their imagination and create many exciting make believe adventures and enjoy improving their fine motor skills by moving the train precisely around the track.
---
Rudolph the rocking reindeer toy
Click the image to view this product on Amazon
Step 2 definitely know how to bring Christmas cheer into all our houses and make sure our children are smiling. Children love Christmas and helping put up the decorations and reindeer ornaments. Now they have their very own reindeer that they can sit on and rock back and forth on Christmas day.
This reindeer has been created by step 2 using a simple and cute design which is made even more special with a big and bright red squeaky nose. Hold on to the antlers which are the handlebars and place your feet on the wide base and gently rock back and forth on the comfortable seat. If you have children aged 12 months up to 36 months this is the perfect gift to bring even more Christmas spirit into their life.
The rocking motion is gentle and the wide and long base keep the reindeer stable so it won't tip over. Be sure to add this to your step 2 Christmas collection and what better way to enjoy watching your toddler play on their very own reindeer than to sing along to Rudolph the red nose reindeer and laugh all day long.
He even has a very shiny nose, but don't laugh and call him names, let him join in your kids Christmas fun. He doesn't have a sled but use your imagination to pretend you are flying through the sky with Santa Claus delivering presents and seeing the world of snow, snowmen and Christmas trees below.
---
Bring Christmas joy into your home with step 2 toys
The weather is getting colder and it's time to start lighting our fireplace and snuggling up under a warm blanket as the autumn leaves fall outside. Winter will be here soon and we'll begin to hear Christmas carols playing on the radio and shops displays will show Santa, reindeer and lots of Christmas crackers. It's easy for us to bring some Christmas spirit into our lives and children will see this too.
Once you begin to put up your decorations you can give your children one of these special Christmas toys so they can enjoy the build up to Christmas in a more interactive way. We always associate Christmas day with toys and playing and the build up with opening our advent calendars. Why not make the build up to Christmas a lot of fun with some interactive play toys, so your children can watch fun Christmas movies, sing Christmas songs and play with their Christmas themed toys.
I hope you've enjoyed reading about these Christmas toys. I can't wait to celebrate Christmas and welcome Rudolph and Santa into my home. They can sit beside the gingerbread house and my very open step a Christmas tree and laugh and have fun. Whether you choose the Christmas themed train, your very own first Christmas tree or a wintry snowman I hope your children will smile, laugh and that the toys will bring joy and happiness into their lives this Christmas time.
Product image
Interactive Christmas tree
Click to view product on Amazon
Interactive Christmas tree
Product image
Click to view product on Amazon