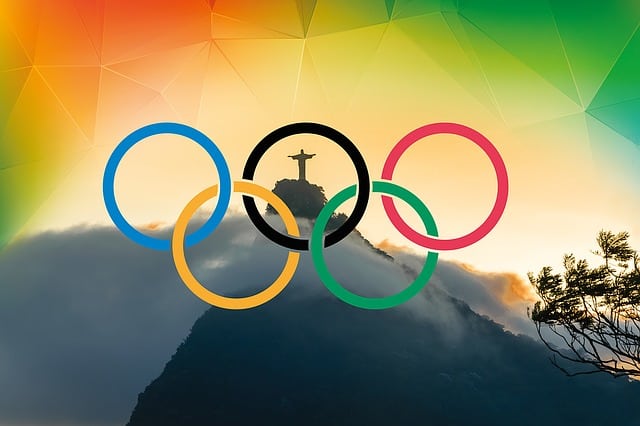 We think we know exactly what you really want to know about the talented and successful USA Women's gymnastics team.
These
athletes

have spent a lifetime perfecting some of the most

difficult

skills

in the

world

.
Here we are going to introduce you to each gymnast and tell you a few interesting facts about them. We hope you will take the time to learn something about the wonderful women who were part of the 2016

U

S

A

women's gymnastics team.

We will also introduce you to their Instagram accounts where you can follow them and see training photos and what exciting activities they are up to at the moment.
Gabby Douglas
Fierce 5 member Gabby Douglas from Newport News, Virginia, started her gymnastics career in the Olympic discipline of climbing door frames. ( time.com )
This didn't last long and by the age of 9 (an age when I struggled with a cartwheel and still played with children's toys) She began to consider committing to a journey that would lead to the London 2012 Olympics.
Gabby douglas spent 18,000 hours training for her first olympics in London! (AOL.com )
We aren't sure how much of these 18,000 hours were spent training at Excalibur gymnastics in Virginia beach, but Gabby spent a lot of time there learning and improving her gymnastics skills before teaming with coach Liang Chow at Chows gym   to really make a push for the Olympics and it certainly paid off.
A lot of time spent away from her family in the lead up to the London Olympics led to an emotional reunion of a tight knit loving family at the games. (
Vanity Fair
)
The reunion was even more emotional when she won a very impressive two gold medals and became the first Gymnast to win team and Individual all round Gold at an Olympic games.
Aly Raisman
Aly Raisman performed her floor exercise in the 2012 olympics to the exotic and energetic music – Hava Nagila with a routine difficulty of 6.5.
In 2016 she opted for the enchanting Russian Sailors dance which helped earn her the US all round, balance beam and floor exercise silver medal.
Often Olympic gymnasts start some form of gymnastics at a young age and Aly Raismans 'mum and me' classes eventually led to her becoming an olympian!.
When asked how she got involved in gymnastics Aly said:
I got involved when I was two years old when my mom put me in mommy and me classes, I always had a lot of energy so it was the perfect fit! I have always loved it ever since!' (USA GYM)
A lot of us start gymnastics at a young age and this can play a part in becoming more successful but success isn't the only purpose of taking part in gymnastics, we all know that it's hard to stop performing gymnastics whether we win medals or not because of a true love for the sport.
Simone Biles
At the 2016 Rio Olympics Simone Biles won gold, gold, gold again, another gold and a Bronze.
'ONCE YOU GET UP THERE, YOU'RE ON AUTOPILOT BECAUSE YOU'VE JUST DONE YOUR ROUTINES SO MANY TIMES'  ( 

Refinery29

 )
When you can perform a cartwheel, forward role,
kip
or even a back handspring and you've practised a lot of times you don't have to think about what you are doing. It is possible to relax and feel completely at one with your body and the movement, which feels really good.
Simone has perfected a gold medal winning floor exercise routine including a double layout with half twist that has been named' The Biles'.
Round off -> Back handspring -> Double layout with a half twist -> stag leap
The double layout with half twist is ridiculously difficult to perfect but Simone is able to get some serious height across all her routines.
Laurie Hernandez
https://www.instagram.com/p/BfZORGRA_LX/?hl=en&taken-by=lauriehernandez_
Born in New Jersey, Laurie started her Elite gymnastics career at the US classic but really made a big impression winning gold on balance beam at the City of Jesolo Trophy on her senior debut.
She won team gold at the Rio Olympics and Balance beam silver.
In 2017 she won dancing on ice, so is certainly a women with many talents.
I love the following  comments from Laurie about gymnastics:
My sport contains high-flying flips and tricks that could be dangerous, but are done with ease. There is grace, power and agility used in the sport of gymnastics, and that is why I love it. ( NBC Olympics )
Madison Kocian
https://www.instagram.com/p/BeeF92CHwsd/?hl=en&taken-by=madison_kocian
Madison Kocian won Olympic team gold in 2016 and silver on the uneven bars.
Now studying at UCLA, Madison achieved a remarkable perfect 10 on the uneven bars for her college in 2017.
Madison said that one of her favourite memories at the Olympics was:
'just sharing laughs, I guess, in our little apartment in the Olympic village. It was just very relaxing to us, going into one of the girl's rooms and really laughing with my teammates and taking our mind off things' (inside gymnastics )
---
We hope this brief introduction the the 2016 USA Olympic gymnasts has given you a small insight into the lives of some of the most incredible gymnasts on our planet.
We hope these girls will win many more gold medals and that we can watch their gymnastics skills many more times in the future.