Why choose a gymnastics club in Texas?
Texas is a wonderful state to live in if you are a gymnast or thinking of taking your kids to join a recreational gymnastics programme. Texas is a large state so finding a gymnastics club near you isn't always easy. We have tried to cover as wide an area as possible with our choices and we hope you will find one of our recommended gymnastics gyms is nearby.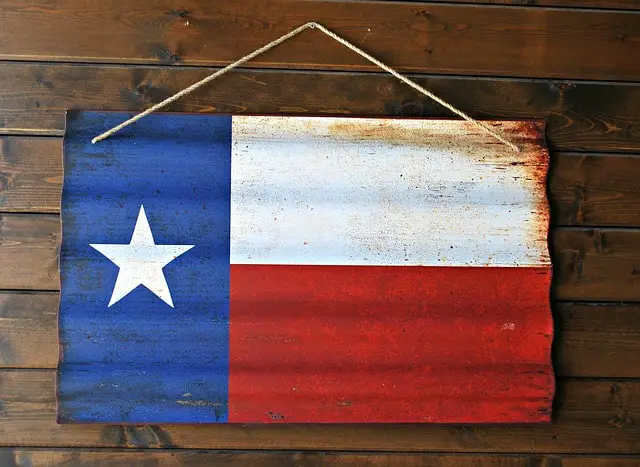 Here are our favourite gymnastics gyms in Texas. We have chosen some of these gymnastics gyms based on the elite training they offer and others because they offer a wonderful and welcoming environment for your children to learn gymnastics. USA Gymnastics Olympic Champion Simone Biles is from Texas and this wonderful state offers a lot of opportunities for your children to progress in gymnastics and have a lot of fun along the way.
---
Best Gymnastics Clubs In Texas – Our Favourites in 2022
Here is our list of some of our favourite Texas gymnastics gyms that you should consider when choosing a gym for your child to attend.
Texas Dreams Gymnastics
Texas Dreams Gymnastics Is one of our favourite gymnastics gyms in Texas because they keep producing national qualifying gymnasts again and again and offer some of the newest and biggest facilities around. We love Texas dreams passion for high level gymnastics coaching which has again and again proven to be up their with the best. With the experience of their world champion Olympic medal winning coach Kim Zmeskal-Burdette you know your kids are in good hands.
Address: 200 Fitness Court, Coppell, Texas 75019
---
WOGA Gymnastics Gym Texas
Woga gymnastics have two gyms in Texas and we really love them both. As well as offering recreational gymnastics at all levels, Woga offer an exceptional elite gymnastics training programme.
The two WOGA gyms were founded by Olympic champion Valeria Liukin and world sports acrobatic champion Yevgeny Marchenko, who have both developed a very successful gymnastics training program that has led numerous gymnasts to the national qualifiers and helped Madison kocian achieve Olympic glory in 2016.
Check them out here: www.woga.net
WOGA Frisco – 5936 Nancy Jane Lane Frisco, Texas 75035
WOGA Plano – 1937 W. Parker Road Plano, Texas 75023
---
Metroplex Gymnastics Texas
We love the happy and family friendly vibes at Metroplex gymnastics gym. Metroplex has friendly staff and lots of fun facilities alongside the gymnastics so all the family can have some fun. The gym itself is large and the gymnastics equipment is modern and high quality.
Check them out here: www.metroplexgymnastics.com/
Address:  Metroplex Gymnastics & Swim 205 E. Bethany Drive Allen, TX 75002
---
Infinity Gymnastics Club Texas
If you want your children to come home from their gymnastics training with a smile on their face then Infinity gymnasts club in El Paso Texas is a friendly club. We love the coaches here and their happy and fun personalities make this gymnastics club feel like home. The gym itself is well equipped and they pride themselves in being competitive and helping you enjoy gymnastics.
Check them out here: https://www.facebook.com/IGCgym/
Address: 1401 Pendale Rd, Ste 200 El Paso, Texas 79936