Preschool Gymnastics Equipment For Toddlers
We are going to introduce you to some preschool gymnastics equipment for home , toddler classes and the gym. A preschool class usually aims to get younger children involved in fun activities that help develop basic coordination and balance skills.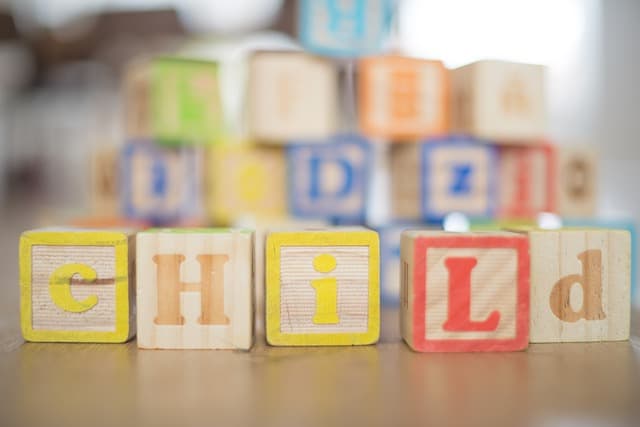 Play gymnastics have written some fun articles about the development of coordination balance and agility through toddlers play activities. We also believe it is highly important for toddlers to learn through playing, experimenting and taking part in new activities that require different movements and push the boundaries of what they can currently do.
Here are some suggested fun pieces of preschool gymnastics equipment that are great for preschool gymnasts. Gymnastics equipment for toddlers usually involves lots of soft play and equipment suited to preschool age children who love lots of colours and exciting features. We hope you will enjoy our selection of the best gymnastics gear we could find. Toddlers may also enjoy these indoor play structures to climb on, cartwheel blocks and our list of kids climbing activities.
Toddler gymnastics equipment comparison table
Product image
Fun gymnastics bar
Fun gymnastics beam
Fun hand & foot markers
Product name
Tepemccu Toddler gymnastics bar
Rollable balance beam mat
American educational products
Click to view price on Amazon
Fun gymnastics bar
Product image
Product name
Tepemccu Toddler gymnastics bar
Click to view price on Amazon
Fun gymnastics beam
Product image
Product name
Rollable balance beam mat
Click to view price on Amazon
Fun hand & foot markers
Product image
Product name
American educational products
Click to view price on Amazon
Toddler gymnastics bar – Tepemccu Expandable Gymnastics Bar
Click the image to view current price on Amazon
Choosing a toddler gymnastics bar is easy. For a fun toddler gymnastics experience, this Tepemccu gymnastics bar is a great choice because the triangle structure is strong and stable and children between the ages of 3 and 8 can use the bar to begin to practice some simple gymnastics bar skills. Don't expect to be able to practice advanced skills that gymnast perform as they work up towards the higher gymnastics levels, but for beginners learning the kip and other simple bar skills, or just wanting to swing and build up muscle and core strength, this is a great home bar to have fun and learn on.
---
American educational Products foot and hand markers for gymnasts
Click image to view on Amazon
American educational products have made some thick hand and foot stickers which are great for preschool gymnastics when toddlers are starting to learn to exercise in a fun way. They Can be placed wherever you like and used to guide a child's movements. You can create fun games or position the stickers correctly for learning cartwheels, downward dog and other exercises. They can also be used for fun toddler circuit training.
---
Rollable Training Balance Beam Mat
Click image to view on Amazon
This regulation size 10 foot long 6 inch wide foam training beam is quick and easy to store, roll out and practice balance skills and any more advanced beam exercises from the safety of the floor. Preschool gymnastics classes often make use of play mats and even if toddlers can't yet walk along the line they can crawl or practice other skills before learning to balance.
---
 Toddler Foamnasium Gymnasium
Click image to view current price on Amazon
The Foamnasium is brilliant fun for youngsters learning to climb, crawl, roll and lift their body weight onto the foam platforms. Before starting gym exercises kids need to learn basic coordination skills and build up the strength in their muscles and joints in order to be able to exercise properly. If your children are young enough this can also be fun for crawling and holding their hands whilst helping teach them to walk. We recently wrote about indoor climbing activities and the pikler triangle which are also a lot of fun for toddlers.
What makes the foamnasium gymnasium a wonderful addition to a toddler gymnastics class is the colourful design and soft and safe materials that encourage imaginative play and exploration. Toddlers can improve their coordination skills while learning skills that can help them begin to be able to move their body in a more precise and controlled why that is required as they begin to work towards learning their first gymnastics skills.
---
Foamnasium Circle
No products found.
Click image to view price on Amazon
This foam circle is lightweight and fun for kids to crawl through in preschool classes. When toddlers have finished playing you can remove the green centre piece and use the foamnasium circle as a seat. Kids can rock back and forth and learn to balance and move their body in fun ways. The Foamnasium is a very popular piece of toddlers gymnastics equipment used in preschool classes. This lightweight piece of gymnastics equipment is wonderful for preschool children but it offers the chance to learn lots of different skills that can help prepare a child for gymnastics while also offering some hands on activities and interactive play opportunities.
---
The fun outdoors gymnastics team building parachute
No products found.
Click image to view on Amazon
Team building is highly important in a gym class where if you progress through the gymnastics levels you are going to have to work with other children during practice and travel with them to competitions, working together as a team supporting each other. This fun parachute allows 8 kids to work together and have fun. When you are underneath the parachute seeing all the different colours moving up and down it is really exciting. Not only is the movement fun but it can also help toddlers grow physically.
---
Reasons Why Toddlers love gymnastics equipment.
Exercise.
Toddlers are a massive bundle of joy and energy and are often introduced to gymnastics equipment at a playgroup or during a mum and baby class. Toddlers love to roll and climb and play with this fun and colourful foam equipment. Whether you are planning for your young children to progress to learning actual gymnastics skills or not they can still benefit from being able to play and explore their physical capabilities on soft and safe equipment.
Olympic champions start early.
Gymnastics Olympic champions often start gymnastics at a young age. Starting young allows children the chance to find out whether they enjoy gymnastics and how good they are at it. If gymnastics is for them then by the time they are old enough to start to work towards become an elite gymnast, they will have many more years experience and understand the sport much better.
---
Final thoughts – Which Pre-school gymnastics equipment should you buy first
If you want to introduce your toddlers to gymnastics, there are many ways you can do so. Starting gymnastics in a parent and toddler class or a recreational gymnastics class is the way most children are introduced to the sport. I recently wrote about some fun indoor play structures that toddlers might enjoy if they aren't yet able to attend a gymnastics class, or are still learning to crawl and walk.
Toddlers can have a lot of fun with gymnastics and you can bring gymnastics into your home without having to spend a lot of money. Cartwheel blocks are a lot of fun and very cheap. Toddlers often learn to do a cartwheel before they even attend a gymnastics class, so why not give them a head start with one of the best cartwheel blocks that are also colourful and aimed at making cartwheel practice a lot of fun.
Once toddlers start to learn to swing on a gymnastics bar, it can be a good idea to buy a small kip bar or kip training tool to help them build up core strength and be able to learn gymnastics skills on the bar more easily.
Product image
Fun gymnastics bar
Fun gymnastics beam
Fun hand & foot markers
Product name
Tepemccu Toddler gymnastics bar
Rollable balance beam mat
American educational products
Click to view price on Amazon
Fun gymnastics bar
Product image
Product name
Tepemccu Toddler gymnastics bar
Click to view price on Amazon
Fun gymnastics beam
Product image
Product name
Rollable balance beam mat
Click to view price on Amazon
Fun hand & foot markers
Product image
Product name
American educational products
Click to view price on Amazon