The Best Gymnastics Ankle Braces Reviewed – Enjoy Gymnastics Injury Free.
Gymnastics is a high intensity sport. When so much pressure is being placed on your joints and muscles, injuries are very common. Vaulting, gymnastics bar dismounts and the pommel horse are gymnastics apparatus that gymnasts frequently get injured on.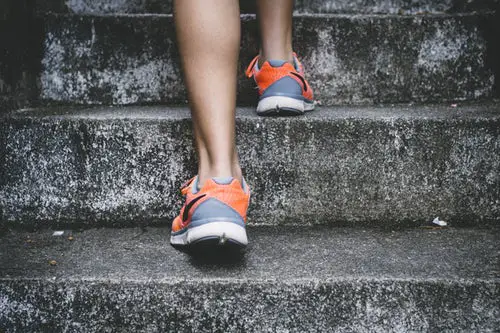 Even if you aren't injured but your ankle is particularly weak an ankle brace offers support during your gymnastics practice and meets but finding strengthening exercises is going to offer a better long term solution than having to rely on a brace forever.
Be sure to measure your ankle at the widest point and read product guidance notes to make sure you are getting the best possible fit.
BraceAbility Elastic gymnastics ankle brace
BraceAbility have created an ankle brace that a lot of gymnasts use to compress their ankle to prevent or recover from gymnastics related injuries. We have used the BraceAbility gymnastics brace for sprained ankles and found it to be comfortable and it is so easy to use an elasticated ankle brace where you don't have to wrap it around and adjust the pressure yourself.
Thankfully the tension is comfortable and you can keep this gymnastics ankle brace on all day and night without worrying about losing blood supply to your feet. It is also possible to wear this while performing gymnastics because of the flexible material. Don't suffer in silence, stretch this out, make sure you've measure and chosen the right size and you'll be taking off the pressure and performing gymnastics injury free in no time at all.
Pros:
Latex Free material.
very low profile – not bulky so fits under shoes comfortably.
Applies comfortable supportive pressure.
Cons:
Eventually, especially after numerous washes, the elastic material can begin to stretch out and lose a little of its elasticity.
Med Spec ASO Ankle Stabilizer
The ASO ankle support for gymnasts and athletes is well known amongst professionals, trainers and physical therapists. Walking has never been so easy, with ankle movement restricted to just the right amount, you'll be able to keep active without hurting your ankle.
The adjustable laces are excellent for making sure the tightness and support are in the 45 degree correct angle. If you are looking for a much quicker option than having your ankle taped, the ASO is one of the best choices and comes as close as any ankle support to matching an ankle tape for effectiveness.
Fasten the supportive straps and feel your ankle fastened into the correct place ready to heal and avoid further injury, prolonging your gymnastics training. The support is stretchy and comfortable whilst also preventing you from rolling your ankle sideways whilst allowing you to run and for your ankle to move as it should.
BioSkin Trilok Gymnastics Ankle Brace
The Bioskin ankle brace velcro fastener allows for adjustable tightening without the difficulty of a lace to tie. We love the good support offered by Bioskin and the excellent video on their website that demonstrates how to wear this foot brace. Bioskin show you how the Trilock intends to imitate as closely as possible the wrapping around the foot that your tendons and muscle do. Learning from nature is the best way to produce a quality ankle brace and BioSkin haven't let us down.
This is one of the best ankle braces available and we would highly recommend it for any gymnast who has injured their ankle or needs some ankle support during recovery from a gymnastics related injury. At a slightly higher price point this is worth the extra money because it is a long lasting and very well made gymnastics brace.
What kind of gymnastics injuries is an ankle brace used for
Whether you are a level 1 gymnast or working your way up the higher gymnastics levels ankle sprains are very common in gymnastics. An ankle sprain happens when you tear the ligaments in your ankle. This can happen if you are not flexible enough or overuse your ankle but mostly from dismounting and landing at an unnatural angle that applies pressure to the ankle and stretches it in a direction that it shouldn't be moving in and therefore causes a tear.