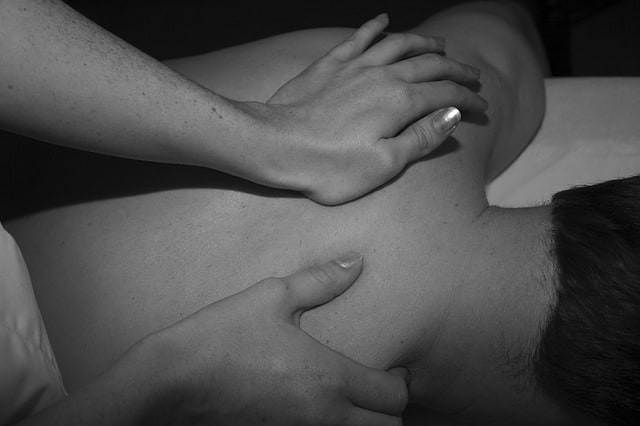 Best Back Stretcher Machine & Inversion Chair 2019
The best Back stretcher machine or Inversion chair can be beneficial for people with chronic back problems and also people with no obvious back problems. We review brands such as Innova, Teeter and iron man who have produced some wonderful back stretchers.
A lot of us spend many hours sat down every day
Whether this is in the office typing away at a computer, or at home watching television. Sitting down for long periods of time actually strains your back muscles by placing additional pressure on them for long periods of time sitting in a position which isn't beneficial to the back.
You can sit with good posture but even doing this for a while can still cause problems for your back.
Humans have evolved to be able to be physical creatures that walk around, have muscles to lift and push and carry and climb and run.
In order to help our back muscles to relax and stretch, rather than become strained, an orthopaedic Back stretcher can help a lot and make a real difference to your health and fitness, just be sure you read all the safety information and seek medical advice if necessary, or visit a chiropractor if the back problem is more serious or challenging. ( if you have high blood pressure, heart disease or glaucoma it is better not to use the inversion machine and to consider our other recommendations instead.
An upside down back stretcher (inversion therapy) helps increase the distance between the vertebrae in your back, so basically having the opposite effect of running/sitting at a desk all day, which both reduce this distance.
Reducing this distance can help to relieve any pressure on your discs. Inverting yourself on one of these machines increases the flow of spinal fluid to your discs, helping muscles relax and blood flow to improve so things work much more efficiently and give you some much-needed relief. Back traction has been proven to help your back
We have reviewed some inverting back stretching machines and some non-inverting spine stretchers for upper back and lower back stretching. We hope you find the best back stretchers for yourself so that you experience the benefits of a strong healthy back.
---
Evidence supporting the benefits of stretching your back
One trial that aimed to investigate and compare the effects of 'Yoga, Stretching and a Self-care Book for Chronic Low Back Pain' was undertaken and found that
'Yoga classes were more effective than a self-care book, but not more effective than stretching classes, in improving function and reducing symptoms due to chronic low back pain, with benefits lasting at least several months' ( Arch Intern Med.2011 )
This shows that stretching has the greatest benefit on orthopaedic problems, which is why a stretching machine is used by so many people.
We know Yoga is also most certainly beneficial and in the famous and longstanding yoga bible 'Light on yoga' there is a section at the back mentioning many common ailments and suggesting yoga asanas that can help to alleviate even the most painful and dangerous illness within your body.
Of course, not everything will be cured by Yoga but if you are physically able to perform yoga safely then you can really feel the benefits on your back, just make sure you follow the instructions clearly and take a lot of time building up to the more difficult postures.
Performing a shoulder stand is one of our favourite Yoga asanas and the benefits of it are clearly displayed in an article by mind body green
---
Upside down back stretcher – Some things to consider
Be sure to pull yourself up slowly back into a horizontal position and then back upright. Moving too quickly can cause the blood to rush through your body and can make you dizzy or disorientated for a short while.
---
Back problems that could benefit from good back stretches
People have reported some relief from the following orthopaedic problems
Sciatica
Disc degeneration
Lower back pain
Upper back pain
Muscle spasms
Back stiffness
Herniated Disc
---
What is lumbar traction – Spinal traction
Lumbar traction can take place in the form of a physiotherapist / chiropractor manually massaging and placing pressure on your back muscles in order to attempt to widen the space in between your back vertebrae.
Mechanical spinal traction can be applied to your back using a lumbar traction machine that often uses inversion or friction / traction to help widen the space between vertebrae and improve blood flow to your back muscles.
---
Justification
We were surprised how many back stretchers there are available to buy and that nearly all of them had very good reviews. People seem to really love the beneficial orthopaedic effects of having one of these machines in your home. Chiropractor visits can be expensive and the cost of a spine stretcher can be equal to one visit to a chiropractor.
The pain relief people experience with one of these machines is wonderful and it consistently works for people with all different spine, disc and back problems.
We can almost guarantee that any back problems you have will be less painful and potentially improve significantly once you stretch gradually and regularly over a period of time. This is a big claim and we aren't doctors but clearly, when thousands of people all share their experiences around the world about the benefits and improvements they have experienced, it is a very good sign. You are only a back stretcher away from a potentially much stronger back and much less discomfort in your everyday life.
References
Sherman KJ, Cherkin DC, Wellman RD, Cook AJ, Hawkes RJ, Delaney K, Deyo RA. A Randomized Trial Comparing Yoga, Stretching, and a Self-care Book for Chronic Low Back Pain. Arch Intern Med.2011;171(22):2019–2026. doi:10.1001/archinternmed.2011.524