The best Back stretcher machine or Inversion chair can be beneficial for people with chronic back problems and also people with no obvious back problems who would like to relax their back muscles or increase flexibility. We review brands including Innova, Teeter and iron man who have produced some wonderful back stretchers and spine decks for us to review.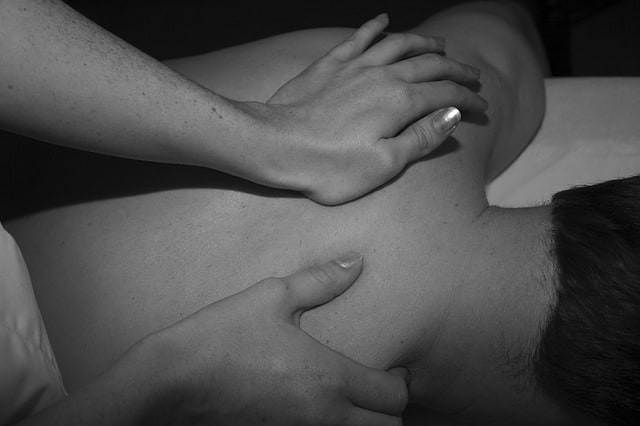 If you are short on time take a look at this comparison table showing our favourite back stretchers.
Back stretcher / Spine deck comparison table
A lot of us spend many hours sat down every day
You can sit with good posture but even doing this for a while can still cause problems for your back. Whether this is in the office typing away at a computer, or at home watching television. Sitting down for long periods of time actually strains your back muscles by placing additional pressure on them for long periods of time sitting in a position which isn't beneficial to the back
Humans have evolved to be able to be physical creatures that walk around, have muscles to lift and push and carry and climb and run.
In order to help our back muscles to relax and stretch, rather than become strained, an orthopaedic Back stretcher can help a lot and make a real difference to your health and fitness, just be sure you read all the safety information and seek medical advice if necessary, or visit a chiropractor if the back problem is more serious or challenging. ( if you have high blood pressure, heart disease or glaucoma it is better not to use the inversion machine and to consider our other safer recommendations instead.
Reducing this distance can help to relieve any pressure on your discs. Inverting yourself on one of these machines increases the flow of spinal fluid to your discs, helping muscles relax and blood flow to improve so things work much more efficiently and give you some much-needed relief. Back traction has been proven to help your back.
An upside down back stretcher, inversion therapy, helps increase the distance between the vertebrae in your back, so basically having the opposite effect of running/sitting at a desk all day, which both reduce this distance.
We have reviewed some inverting back stretching machines and some non-inverting spine stretchers for upper back and lower back stretching. We hope you find the best back stretchers for yourself so that you experience the benefits of a strong healthy back.
---
Our top choice back stretcher machines
Here is a list of some of our favourite inversion machines. We hope you find more comfort, reduced back pain and improve your spinal health with one of these machines.
Innova ITX9600 Heavy Duty Inversion Table Review
Click image to view on Amazon
The padded headrest and backrest on the Innova ITX9600 backstretcher are comfortable and firm enough to support you.  We really like the look of this table, the cushioning and logo make it look like a piece of high-quality gym equipment with a strong and weighty look to it, which is exactly what you want to see if you are going to be tilting yourself partially upside down using it.
The 5 pins allow you to be sure that it will only tilt as far as you are comfortable with. It is advisable to start increasing the angle to become steeper after a period of time building yourself up to it.
Assembly will only take 30 to 40 minutes and instructions are clear but not necessary because it's easy enough to figure out. One of the most important factors for us is the speed at which the spine stretcher tilts. This table moves slowly when you are moving upside down and back up again, this is important and very good because you really don't want to be performing rollercoaster style tilts which end up with you stuck upside down in the living room shouting for your partner to save the day!
You won't have to use much force to get back up again and it takes a lot less effort than we would have expected. A 300lb weight limit is heavier than most back stretching machines and a sign of a high-quality build. There are no straps so you don't need to strap yourself in as thought your reclining ready to blast off and join the starship enterprise in space!.
Your ankles help to hold you in place while you tilt and the soft foam style footrests are comfortable as well as the foam hand rests to grip onto.
If you remove the main pain in the vertical arm then you can fold the stretching machine and store it away quite easily, just be aware that because of the build it is quite heavy at approximately 55lbs, so after all your hard work tilting and relieving your back issues, don't injure it by attempting to move it by yourself, get some help.
---
Teeter Back Stretcher – Teeter Ep 560
[easyazon_image align="center" height="500″ identifier="B00Q7Y5BPW" locale="US" src="https://justifyingfun.com/wp-content/uploads/2018/03/51gtZKDUbXL.jpg" tag="justifyingfun-20″ width="352″]
Click image to view on Amazon
It's not always easy to justify spending more money on a product but if you can afford to the Teeter Back Stretcher EP560 is a good high-quality choice that is very popular. When we first saw the Teeter we thought it looked more like a circuit board than a piece of health and fitness equipment but it grew on us because of the comfortable seat and the ankle supports which are very secure and cushioned.
The small balls on the main body are aimed at targeting pressure points on your back, almost like giving a massage and relieving certain tense areas as you recline and place your weight on it. This feels comfortable, we aren't sure how effective the balls might be on the pressure points in your back, but we like the idea and can see the theory behind it potentially working.
Another feature we love on the Teeter is the sloped section that is arched at the correct angle to ensure that when you lie down your back is arched correctly and the best possible posture is maintained. This is a feature that definitely helps justify the additional price. In order to recline use your arms to balance yourself and control the movement.
This feels a little bit like you are about to perform using your abs with a hula hoop, but it is definitely much simpler. It only takes a very slight movement to tilt back and to feel secure in position ready to heal your back.
With the Teeter back stretcher machine it is possible to secure yourself into a vertical position which means you won't be tilting if you want to do some inverted sit ups and work your abs. Assembly involves a few simple steps but sometimes aligning certain pieces and fitting them in can involve a little bit of force and you will need approximately 8 feet of clear space length-ways to accommodate the machine when you are lay on it.
With FDA clearance and a good warranty usually included, you can expect to be inverting your body and stretching your back on this machine for a long time into the future.
---
Best Choice Products Inversion Table Pro Deluxe
[easyazon_image align="center" height="500″ identifier="B0017VXC3I" locale="US" src="https://justifyingfun.com/wp-content/uploads/2018/03/41vyofRhFuL.jpg" tag="justifyingfun-20″ width="500″]
Click image to view on Amazon
This is one of the lower priced orthopaedic back stretchers available to buy. It looks much less sturdy than the more expensive options, in fact at first, we thought it looked a little bit like a high chair. However, looks can be deceiving and this inversion table is a good cheap option if you are looking for some cheaper relief from back pains, sciatic nerve issues and disc problems.
We know of people who weigh over 260lbs using this product to help stretch their back, so the upper weight limit of 300lbs seems accurate. One of the features you might find more challenging with this upside down back stretcher is that the process of leaning back into position has to be done more carefully and with greater control as the balance on the machine isn't as accurate as the more expensive models.
This isn't a problem and a lot of people love how comfortable and supportive this model is for your back and it will have the same effect once you are reclined in a partly upside-down position.
---
IRONMAN Gravity 4000
[easyazon_image align="center" height="500″ identifier="B000VSKAI8″ locale="US" src="https://justifyingfun.com/wp-content/uploads/2018/03/41YglGp2BQhL.jpg" tag="justifyingfun-20″ width="500″]
Click image to view current price on Amazon
The name Ironman conjures up images of something or someone tough and strong. Does the Ironman gravity back stretcher live up to its name? The iron man gravity back stretcher machine is definitely well made and we especially like the extra long handles which are there to help you safely incline yourself.  
The Innova frames are stronger in our opinion but the Ironman has a good back support with the soft raised section to help improve your spine position and posture by helping position your lower back and maintain the natural curve of your spine.
Instructions and the photographs are very easy to follow and assembly is quick, A lot of time has clearly been spent considering the ankle supports because they are comfortable and hold you in place nicely. There are lots of possibilities if you wish to adjust the frame or make sure the inversion table doesn't invert beyond an angle you feel comfortable with.
The ratchet system locks the mainframe into place between the different positions depending on your height and which option suits your body best in terms of comfort and the position of the ankle supports.
---
Innova Back Stretcher Review – ITM4800 Advanced Heat and Massage Therapeutic Inversion Table
[easyazon_image align="center" height="500″ identifier="B00F950N2G" locale="US" src="https://justifyingfun.com/wp-content/uploads/2018/03/415yPbUVcvL.jpg" tag="justifyingfun-20″ width="336″]
[easyazon_link identifier="B00F950N2G" locale="US" tag="justifyingfun-20″]Click to view on Amazon[/easyazon_link]
This is the ultimate back stretcher that has some additional features for helping relieve and stretch your lower back by heating and massaging it. The most exciting feature for us was the adjustable lumbar pad that is heated and can also vibrate and massage your back whilst also being positioned to help encourage the correct spinal position.
To position the lumbar pad use the Velcro straps which can be quickly and securely fastened in the most comfortable position for your lower back.
The backrest and headrest are very comfortable even for somebody as small as 4 foot 11 and as tall as 6 foot 6 If you want the heat pad to warm up you'll need to plug in the machine using the long cord and mains plug included. The heat isn't very intense, instead, it is a gentle warming and gentle vibration if you choose. The heat helps to warm up your muscles and relaxes your back.
---
Comfort Fit Lumbar Chronic Back Pain Stretcher Device with Acupressure
[easyazon_image align="center" height="334″ identifier="B01D3P99G4″ locale="US" src="https://justifyingfun.com/wp-content/uploads/2018/03/41nhLq8OdBL.jpg" tag="justifyingfun-20″ width="500″]
Click image to view current price on Amazon
This is the first non-inverting spine stretching product we have looked at and we are impressed by how useful it is if you are looking for something cheaper, smaller and more portable. The comfort fit lumbar support device can be positioned at 3 different angles that decrease or increase the severity of the curve against your spine.
Depending on which is most comfortable, we would suggest the shallowest curve would be best to begin with until your lower back is used to it and then you can increase the angle and get a little bit more depth in the stretch. Place the device on the floor and it will grip to the surface as you gently lie down on it. This is our favourite position as we felt like we had more control over the pressure and could gain a deeper stretch more easily.
If you are going to be sitting in a chair for a little while you can place the comfort fit against the backrest to support and stretch your lower back. We wouldn't recommend doing this for too long, take it easy and don't put too much pressure on your back or stretch for too long. Comfort fit claim that using this for 5 minutes a day will help to stretch your back and maintain the natural curvature of your spine.
We think it would probably take a few sessions per day to make a significant difference, but for relief and a good stretch this small device feels good and its small size means it is easier to find an angle suitable to you and it is even possible to place it on your car seat backrest for support and stretching while driving.
---
SOLIDBACK | Lower Back Pain Relief Treatment Stretcher 
[easyazon_image align="center" height="292″ identifier="B01A4WL5B6″ locale="US" src="https://justifyingfun.com/wp-content/uploads/2018/03/41N4OQf0L.jpg" tag="justifyingfun-20″ width="500″]
[easyazon_link identifier="B01A4WL5B6″ locale="US" tag="justifyingfun-20″]Click to view price on Amazon[/easyazon_link]
Solidback have created a durable back stretching device that is to be used lying down. It can't be placed in different positions so is set at the most suitable curve for your spine in order to attempt to relieve back pain. Some people believe this device helps release the fascia and stretches your back after a long day in the office, bending down gardening or recovering from chronic back issues.
The solidback is quite light and the foam material is gentle on your back but is inflexible so stays in place in order to make sure your back stays in the right positions. It is easy to move along and target either the upper back or lower back depending on where you want to stretch.
Some people also use it like a foam roller to stretch leg muscles, but it doesn't roll and is much better for your back because of the wider surface and its shape. If you are experiencing hip pain this can also help to release some of the pressure and help your hips relax. Some people found it a little firm when first using it, most people don't experience this but If at first, it feels a little bit uncomfortable, build yourself up slowly and after a few uses it should feel good.
---
Chisoft Spine deck review
Click the image to view on Amazon
This Chisoft spine deck has become one of the most popular lumbar stretching devices you can buy when looking to relieve back pain and relax tight and tense back muscles. If you've used a foam roller on your back you'll know how great it feels to release a little tension in the tight areas where the stress of a days hard work tightens and finds it's place in our back, making us feel tired and tense.
This device has been created using strong plastic, a soft foam cushion section along the centre where your spine will be positioned and massage pressure points along the sides where your back muscles will move against.
It is possible to change the angle of the curve depending on the arch of your own back. This helps make sure your back is resting comfortably against the pressure points that will find the trigger points in your back and help blood flow more easily to those areas again. As well as encouraging blood flow, massaging your back using the Chisoft can also release toxins in tight areas of muscle on your back leading to an all round sense of well being.
When you first use this spine deck you'll feel a little discomfort but as you adjust the position and begin to release tension your back will begin to relax and you'll notice some benefits if you keep working on your back regularly. The only downside to this machine is that you have to put the parts together. This is easy, but take your time and make sure it is securely in place before resting your back against it and working out.
---
NextRoller Review – Vibrating Foam Roller With Electric Back Massager
[easyazon_image align="center" height="399″ identifier="B01G67GG5I" locale="US" src="https://justifyingfun.com/wp-content/uploads/2018/03/511folbnsPL.jpg" tag="justifyingfun-20″ width="500″]
[easyazon_link identifier="B01G67GG5I" locale="US" tag="justifyingfun-20″]click to view price on Amazon[/easyazon_link]
The Next roller isn't only aimed at your back, it is a more advanced foam roller with some interesting features. A foam roller can be used to place under your back and put pressure on a certain area of your back to relieve pressure points and if you find the right position you can stretch any part of your back quite easily. It feels nice to place your back on it and the fact that it can roll means it is easy to quickly change position or gently roll your back along it.
You can perform a myofascial release on your leg, shoulders, back and any area that is sore and stiff after a workout or from a day walking. The best feature is the vibration with 3 levels of intensity with the third being quite powerful.
The battery charge required for the vibration to work lasts a long time even if you are using it for more than 10 minutes a day it can last up to a number of weeks when fully charged. Rolling can help loosen your spine and increase flexibility over time.
The NextRoller is great for your back but also using it on other body parts such as your hips and legs can also help your back. Make sure you roll slowly so that any knots or tight areas are more noticeable and you can place more pressure on them in order to help release the tension.
---
Evidence supporting the benefits of stretching your back
One trial that aimed to investigate and compare the effects of 'Yoga, Stretching and a Self-care Book for Chronic Low Back Pain' was undertaken and found that 'Yoga classes were more effective than a self-care book, but not more effective than stretching classes, in improving function and reducing symptoms due to chronic low back pain, with benefits lasting at least several months' ( Arch Intern Med.2011 )
This shows that stretching has the greatest benefit on orthopaedic problems, which is why a stretching machine is used by so many people. We know Yoga is also most certainly beneficial and in the famous and longstanding yoga bible 'Light on yoga' there is a section at the back mentioning many common ailments and suggesting yoga asanas that can help to alleviate even the most painful and dangerous illness within your body.
Of course, not everything will be cured by Yoga but if you are physically able to perform yoga safely then you can really feel the benefits on your back, just make sure you follow the instructions clearly and take a lot of time building up to the more difficult postures. Performing a shoulder stand is one of our favourite Yoga asanas and the benefits of it are clearly displayed in an article by mind body green
---
Upside down back stretcher – Some things to consider
Be sure to pull yourself up slowly back into a horizontal position and then back upright. Moving too quickly can cause the blood to rush through your body and can make you dizzy or disorientated for a short while.
---
Back Stretcher Machines – common Safety Features
The best back stretcher machines combine field specific chiropractic knowledge with important safety mechanisms. It is important to look for an inversion therapy device that is safe to use for your back. Here are some important safety features to look out for. Ratchet locking system to hold the chair in place while you are inverted to prevent unwanted movements.
The bottom of the machine should grip onto the floor and not move. A safety handle or device so that rotating yourself back into an upright position is comfortable and can be achieved quickly with minimal effort.
Back problems that could benefit from good back stretches
People have reported some relief from the following orthopaedic problems
Sciatica
Disc degeneration
Lower back pain
Upper back pain
Muscle spasms
Back stiffness
Herniated Disc
---
What is lumbar traction – Spinal traction
Lumbar traction can take place in the form of a physiotherapist / chiropractor manually massaging and placing pressure on your back muscles in order to attempt to widen the space in between your back vertebrae.
Mechanical spinal traction can be applied to your back using a lumbar traction machine that often uses inversion or friction / traction to help widen the space between vertebrae and improve blood flow to your back muscles.
---
Author Qualifications
Our authors have worked together to produce this article using a combination of knowledge and experience in the fitness and physiotherapy field. We have sourced knowledge from world experts on back pain including reading information from H Vernon who has written scholarly articles relating to inversion therapy for the National Center for Biotechnical information
By researching thoroughly both the products and the scientific biotechnical theory behind these inversion therapy devices we hope we have offered you some good advice that will help you make the right choice.
---
Final thoughts – Choosing back stretchers for sale
We were surprised how many back stretchers there are available to buy and that nearly all of them had very good reviews. People seem to really love the beneficial orthopaedic effects of having one of these machines in your home. Chiropractor visits can be expensive and the cost of a spine stretcher can be equal to one visit to a chiropractor.
The pain relief people experience with one of these machines is wonderful and it consistently works for people with all different spine, disc and back problems.
We believe that most back problems you have will be less painful and potentially improve significantly once you stretch gradually and regularly over a period of time. This is a big claim and we aren't doctors but clearly, when thousands of people all share their experiences around the world about the benefits and improvements they have experienced, it is a very good sign.
You are only a back stretcher away from a potentially much stronger back and much less discomfort in your everyday life, just be sure to take advice from a qualified medical professional who knows your body well first.
References
Sherman KJ, Cherkin DC, Wellman RD, Cook AJ, Hawkes RJ, Delaney K, Deyo RA. A Randomized Trial Comparing Yoga, Stretching, and a Self-care Book for Chronic Low Back Pain. Arch Intern Med.2011;171(22):2019–2026. doi:10.1001/archinternmed.2011.524