Gymnastics is one of our favourite sports. With so many elite gymnasts around the world today and so many competitions, including being one of the most popular events in the Olympic games, there is a lot of attention on our sport.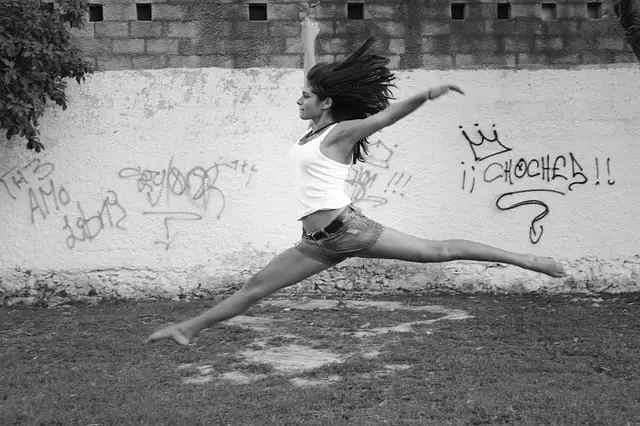 ??????
Whether you are looking for quotes that inspire you to achieve greatness in gymnastics yourself or whether you are looking for quotes that make you laugh, we have compiled a list of the best gymnastic quotes that we really hope you will enjoy reading. If you do enjoy or feel inspired by these quotes please consider sharing this article on social media.
Inspirational Gymnastics Quotes
"I would hope I would inspire kids everywhere to know that you can do anything you put your mind to."  – Simone Biles ( Courage to Soar )
??????
"Maybe five extra push-ups won't matter that night, but what if you do five extra push-ups twice a day six days a week for a year? Or for fifteen years, as I did? Eventually you realise it does make a difference. I was one of those that did extra. If Steve said, "Do a hundred toe-raises and twenty pull-ups," I would do a hundred and five toe-raises and twenty-two pull-ups, while he counted." – Shannon Miller ( it's not about perfect )
??‍♀️??‍♀️??‍♀️??‍♀️??‍♀️??‍♀️
"You don't always get stronger on the days that everything comes easily to you." Nastia Liukin – ( good reads )
?️‍♀️?️‍♀️?️‍♀️?️‍♀️?️‍♀️?️‍♀️
"Hold on to the kip bar even when your hands are hurting and you want to stop, pretend you are above water and there are some crocodiles below you and find that extra bit of courage"
"I hope that by sharing my story, I inspire others to stand for what they believe in and know that their voice matters, even if change doesn't occur overnight."  – Dominique Moceanu ( off balance )
?‍♂️?‍♂️?‍♂️?‍♂️?‍♂️?‍♂️
"Even if kids don't love gymnastics at first, if they start at any age with some gymnastics classes, they can learn so many different things and build character, strength, flexibility, and courage. Hopefully, they can also develop a sense of fearlessness" – Nastia Liukin
??‍♀️??‍♀️??‍♀️??‍♀️??‍♀️??‍♀️
"My entire adolescence was geared toward one thing, gymnastics."  – Kerri Strugg (Stanton Daily )
??????
"During the 2008 Olympics, I took everything way too seriously. Today, I try to find balance between my sport, family, friends, and hobbies. I want to make sure I have other things because I'm realistic; this cannot last forever. I also understand that hard work does pay off, even though you sometimes ask yourself, Why am I doing this?" – Shawn Johnson ( parents.com )
"Being the best or winning is not the most important thing in the world. I think it all comes back to being a good person and being nice to everyone. When Shawn started to get media attention, I taught her that people will say things about you that are unkind. Don't let it be true. Instead, always be honest with yourself and do right by others"  – Teri Johnson ( Parents.com interview)
?‍♀️?‍♀️?‍♀️?‍♀️?‍♀️?‍♀️
"Simone and I are both competitive with ourselves; (we) don't get too caught up in everything going on around us," Miller said. "It's not about competing against others as much as competing to be our very best" – Shannon Miller on Simone Biles ( Team Usa )
??????
"Her power and strength are absolutely stunning. She makes the most difficult skills look like a walk in the park. She has this amazing smile and way about her throughout the competition that shows she truly enjoys the sport. At the same time, her skill level and ease during routines can't help but completely intimidate the other competitors" – Shannon Miller discussing Simone Biles ( Team Usa )
"Gymnastics taught me everything, life lessons, responsibility and discipline and respect"  – Shawn Johnson
??????
"Even if you fall on your face, you're still moving forward" -Victor Kiam
??????
When Geogia godwin was asked how she overcomes her fears she said that
'I  remind myself that I've done everything possible to prepare for this skill. If my coaches didn't believe I could do the skill they wouldn't let me try in the first place. I also take a few deep breaths and talk to myself saying 'you can do this' etc. – ( Geogie godwin interview with delta gym )
---
Funny gymnastics quotes
"Fans still talk about my big white scrunchie, which became iconic in its own right. I loved that scrunchie and its little sparkles that Peggy glued on herself. Without my scrunchie, I wouldn't have felt ready to compete. (Yes, I still have it.)"  – Shannon Miller ( it's not about perfect )
"Seven days without gymnastics makes one weak" – Anonymous quote
??‍♀️??‍♀️??‍♀️??‍♀️??‍♀️??‍♀️
"The one snack I really love is YoCrunch yogurt. It's like an apple pie in a cup! You have your apples on the bottom, your yogurt in the middle, and piecrust crumbs on top" ( Gabby Johnson )
??‍♀️??‍♀️??‍♀️??‍♀️??‍♀️??‍♀️
---
Justification
We hope you have enjoyed reading these quotes. Gymnastics is a good lifestyle choice for many of us and making the choice to commit yourself to spending all your free time practising gymnastics isnt always easy so we hope these gymnastics quotes will help inspire you.